Crystal Flowers Parfume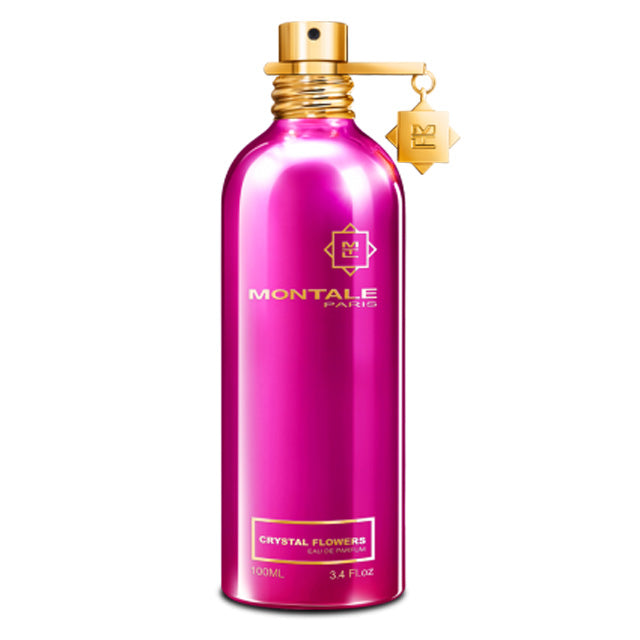 Designer: Montale Parfums
Roses from the Dades Valley and refreshing Italian Mandarins combined with Lily of the Valley, White Musk and Ambergris in a very soft and sensual oriental floral.

100 ML bottle
On the range of Pierre Montale's most popular scents rises the spirit of the oud, keeper of traditions at the gates to the east. Fragrant Asian ointment commonly used in the gulf region and Saudi Arabia, this scent is extracted from the oud tree. A secret millennia process kept away from light during several years.
Subjugated by his infinite combinatorial properties, Pierre Montale became the first exporter of oud for the west. He will then compose more than a hundred of timeless fragrances.
Montale creates its perfumes from high quality natural materials, high-concentration perfumes, which encourage their intensity & exceptional holding.
html>

<