Daisy Dave Bag | White + Blue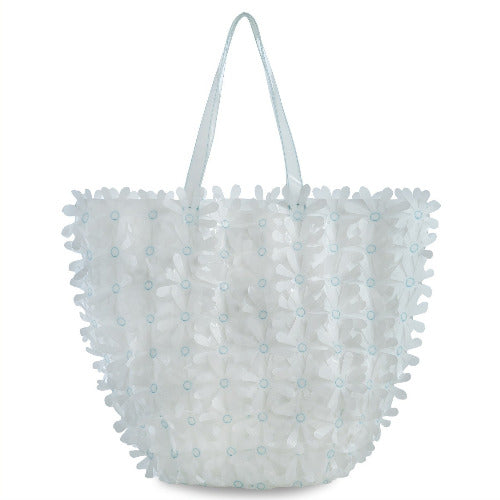 Designer: Salty Bitch
The Daisy Dave beach bag is designed with salt and sand in mind.
Made from plastic, they are easy to rinse out after a long day of play.
This bag is Inspired by 1960's flower petal swim caps and is named after a 1st grade sweetheart.
 LARGE: 21" W x 16" H

 SMALL: 16" W x 13" H
Salty B was born from the culmination of a love for people,
a passion for life, a healthy funny bone, and learning that the
salty moments in life will be the ones that create extraordinary women.
html>

<