Gigi Clozeau Necklace | Lime Neon Yellow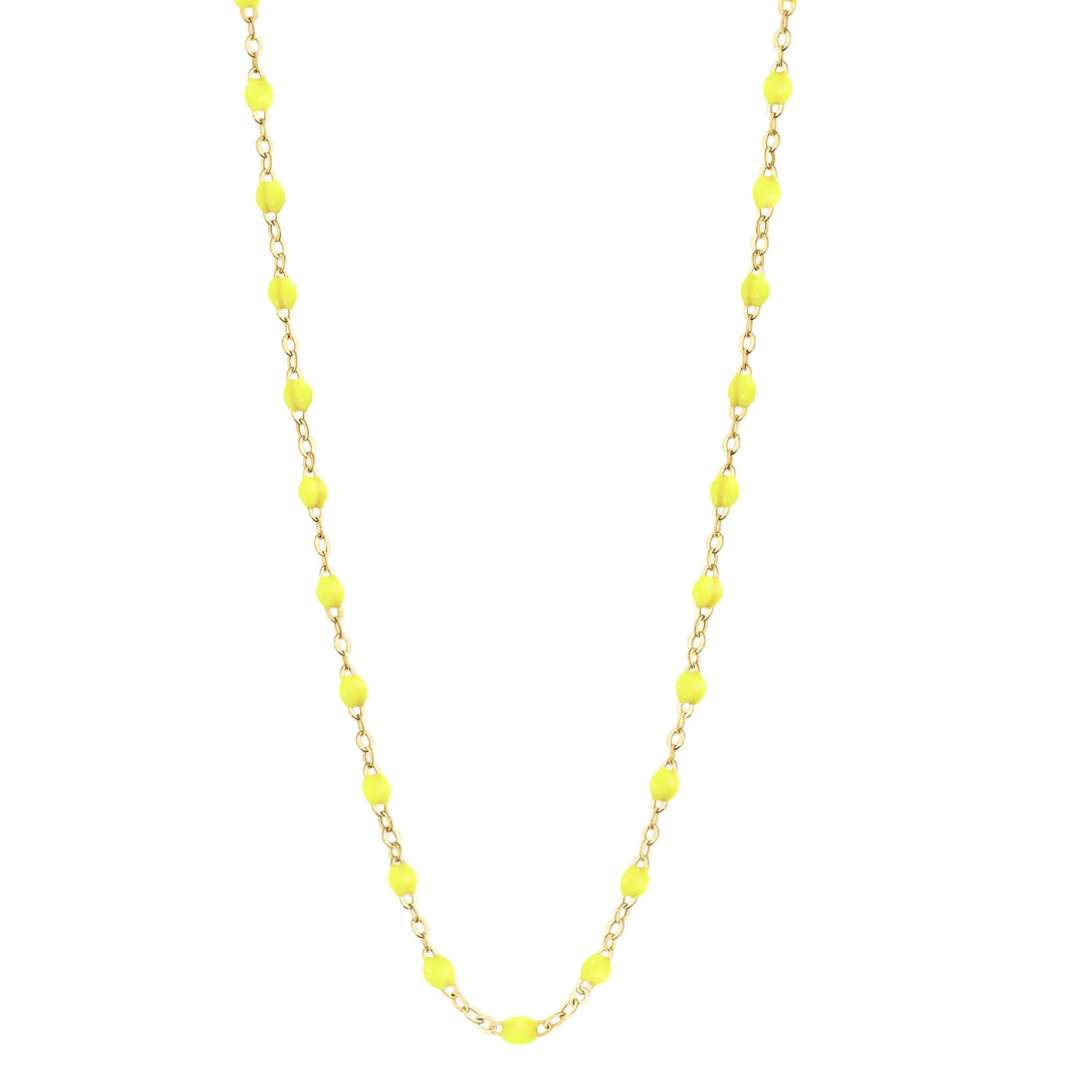 Designer: GigiClozeau
Gigi Clozeau Necklace | Lime Neon Yellow | 16.5" to 24.2"
18k Gold Resin drop Necklace in Lime from Gigi Clozeau. 
This simple classic Gigi necklace in is handmade in the south of France comes in a variety adjustable sizes. 


It's an easy fit wherever you go, worn as a single strand or layered. The classic gigi collection is a celebration of life, color, and you. Available in other resin colors upon request.
html>

<