Perfect Legs Skin Miracle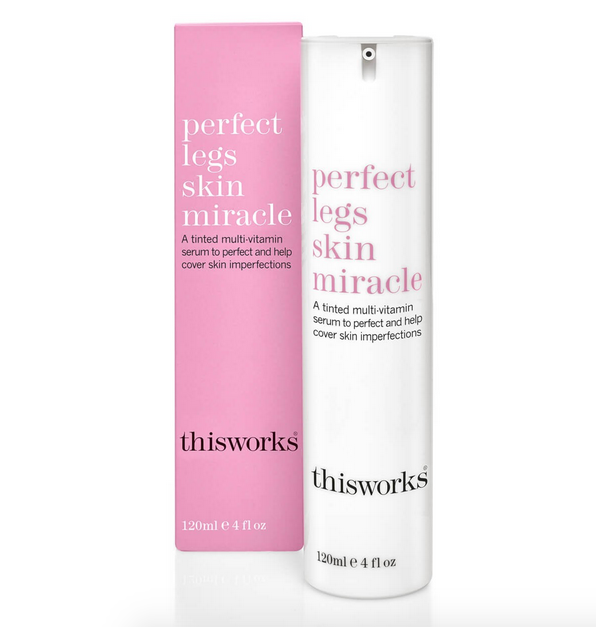 Designer: thisworks
Get great looking legs this summer with this powerful, tinted serum packed with vitamins to enhance and repair skin.
Massage in this deeply hydrating formula any time during the day, to flatter your legs with subtle colour and care for your skin at the same time.
This non-greasy blend is enriched with Vitamin C and Vitamin E to help even out skin tone and restructure the skin, Caramel for a warmth adding tint and Arnica to help even out skin tone and fade bruising.
This lightweight but luxurious formula instantly combats imperfections and transforms legs enhancing skin with a sun-kissed glow
html>

<